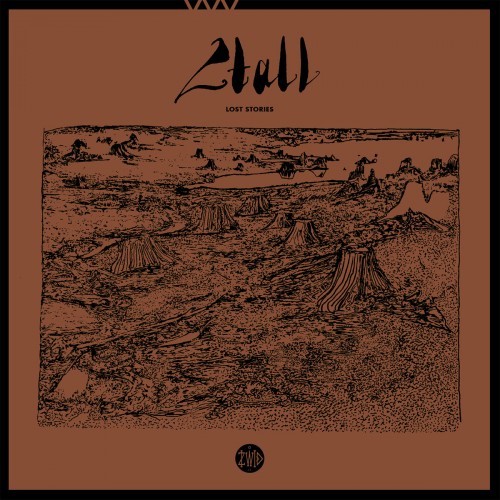 Lost Stories is a collection beats by 2tall made between 2005 and 2008. If you were hanging around the scratch internet in the early 2000s you know 2tall made a bunch of beats there were several loopers, zip files and one offs beats out there. Now 18 more are out for your listening & cutting pleasure. Limited 12" and digi available. Listen below & check the links below to see what 2tall, now Om Unit is unto now. Recommended.
From Bandcamp:
Lost Stories is a collection of 18 beats from the archives of English producer Jim Coles, best known today as Om Unit, and released by Justin "Kutmah" McNulty's IZWID label. The album is both a portrait of the artist as a young man, and the completion of a circle, ten years in the making, that stretches from London to Los Angeles.
Before he became Om Unit, Coles was working under the name 2tall. Throughout the 2000s he lived in and around London, lodging in various smoky flats where he would set up an always shifting home studio. Days were spent studying music, meditating, and learning the ropes of electronic music production while also honing sharp turntablist skills.
Between 2005 and 2008, Coles made a lot of beats, part and parcel of his artistic growth. Lost Stories collects eighteen of the best, unearthed from old hard drives and Cubase sessions and never heard until now. Influence came from American labels such as Plug Research, Ghostly International, Poobah, and Stones Throw where a new generation of artists worked in a middle ground between hip-hop and electronic, a place of infinite possibilities.
The album shows a maturing 2tall sound while sketching out the outlines of what would become Om Unit: you can hear it all in the swing of 'Potholes', the confident chug of 'Timeless World', the hypnotic bass of 'The Roller', the awkward loop of '30 mins', the strut of 'Night Vision', and the uplifting vibes of 'Over The Clouds'.
Kutmah first discovered 2tall's music after Ras G had ordered copies of his last album into Poobah Records. Years before they ever set eyes on each other, the two were connected through a mutual appreciation of their respective work. Lost Stories came together during a joint Australian tour in spring 2014. Featuring artwork by Kutmah, it captures a moment in time when experimentation mattered above all else, when possibilities felt abundant, and when a beat could be a doorway into infinity. And it also reminds us that you must remember where you came from in order to understand where you're going.
credits
released April 22, 2016
Shout out to good friends, musical family, the listeners and all who supported young 2tall, many thanks from my heart truly. Thank you to the beatmakers who inspired me.. Take, Ras G, Kutmah, Georgia Anne Muldrow, Waajeed, Madlib, Oh No, J Dilla, Flying Lotus, Sacred + Poobah Records family, Sa-Ra, Brainfeeder, All City (peace to Olan!) Luckyme, Paul White, Bullion and One Handed Music, Alex Nut, and Laurent Fintoni for consistent support back in the day. Half of these were made in my mum's garage in headphones as my way of keeping it together, and I'm so happy and humbled that they are deemed worthy of sharing. Thank you to IZWID for showing love and sharing the archives! This was a wonderful surprise.
Peace, Jim 2tall a.k.a Om Unit.
tags
Links:
https://izwid.bandcamp.com/album/lost-stories
https://soundcloud.com/omunit
http://www.omunit.com/