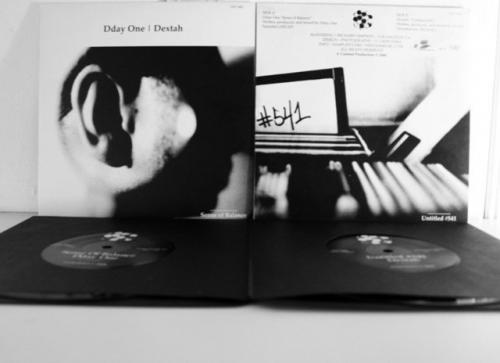 the breakdown:
Los Angeles based producer Dday One sets the
tone with "Sense of Balance" which combines
tranquil flutes and heavy drums creating the
melodic union of solitude and chaos. The next
contribution comes from Dextah the Chicago
native now residing in Los Angeles via the Bay
Area. In the form of "Untitled #541" Dextah
channels the energy of a classic Bomb Squad
track with punk aesthetics.
This project is strictly limited to 500 copies that
are hand numbered. The design + photography
is inspired by the song titles, which are
exclusive to this release.
Hand numbered, A few copies are autographed
by Dday One.