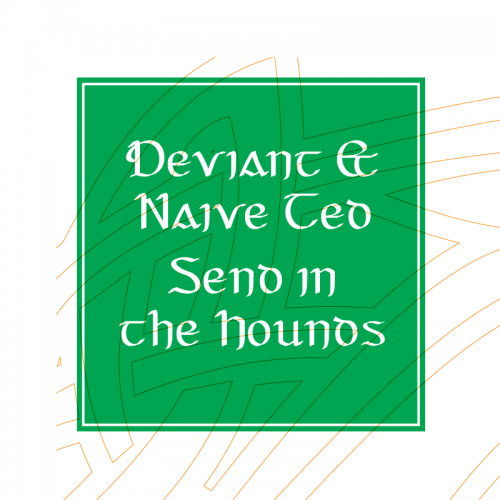 Due to some type of lapse in brain function I haven't posted about this album. I got the 12" several months ago but never managed to say peep about it. I was having a look at nozlrecordings.com & noticed the digi version is now available. Anyway here it is the latest from Deviant & Naive Ted. Send In The Hounds is good music made with records...
Have a listen, check the links below. The 12" is still available or name your price digi. Highly Recommended.
A bit of info from the bandcamp page:

Deviant & Naive Ted make skratch music. Unadulterated by synthesizers, untouched by guitars, not a delay pedal in sight. Records and hands. Turntable and mixer. Loop pedal and multi-tracker. Why? They're not sure.

http://www.nozlrecordings.com/2011/05/01/buy-now/
http://communityskratch.bandcamp.com/album/send-in-the-hounds