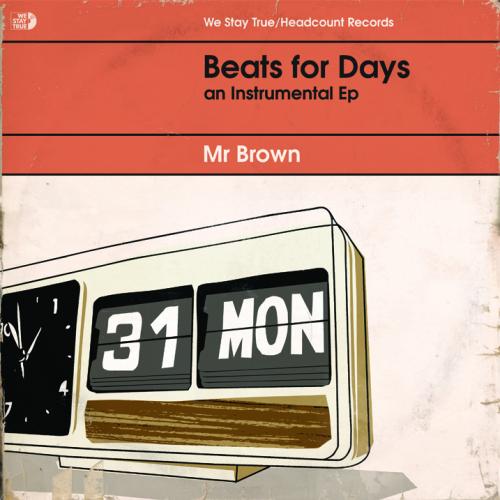 I've been looking forward to this release since Mr Brown put up a teaser / preview on BandCamp. Beats For Days is the first in a three part series. The vinyl is available for pre-order now & digi will be available on February 25th. The vinyl is limited to 200 copies. If I were you I'd get your order in for the vinyl. This is the type of album you'll want on vinyl. Check out the audio, video & links below.
From Mr Brown's Bandcamp:
At last the long awaited debut release from Mr Brown is finally here.
Mr Brown takes us back to the golden age of hip hop in his own special way, giving you a slice of whats sorely missing in Hip Hop these days.
The first in a 3 part instrumental series 'Beats for Days: an Instrumental Ep' does exactly what it says on the sleeve, 10 tracks of funky, dusty, boom bap Instrumentals for your listening pleasure.
Available on limited edtion 12" Vinyl and Digital download.
http://www.kingunderground.com/catalog/product_info.php?products_id=3073
http://mrbrownukt.bandcamp.com/
http://www.dephect.com/users/mr-brown
http://www.westaytrue.com/