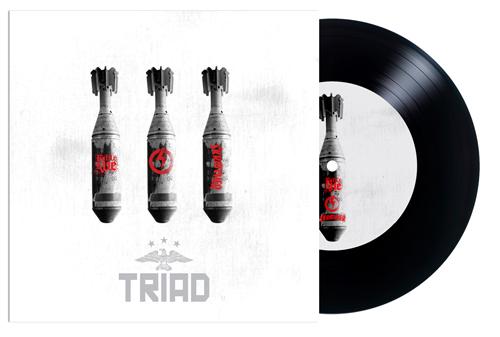 The TRIAD Breaks is presented by Raiden Fader, Skratcher, and Battle Avenue. A 7" album featuring production by DJs: Bakon, Dstrukt, Flow, Paul Skratch, Wundrkut, and Mike MSA. It was available for pre-order from Mega DJ Center & HHV.de, links below. It sold out the first day, no word on if there will be more available, but keep your eye out just in case.
TRIAD Breaks features traditional and skipless scratch sentences. It also offers new un-used scratch samples with your complimentary ahh and fresh. Check the sample video below.
http://raidenfader.bigcartel.com/
http://www.hhv.de/shop/en/item/v-a-triad-breaks-429892?p=uSMniA
http://www.shopmegadj.com/products/triad-breaks-a-7-scratch-tool-by-raid...