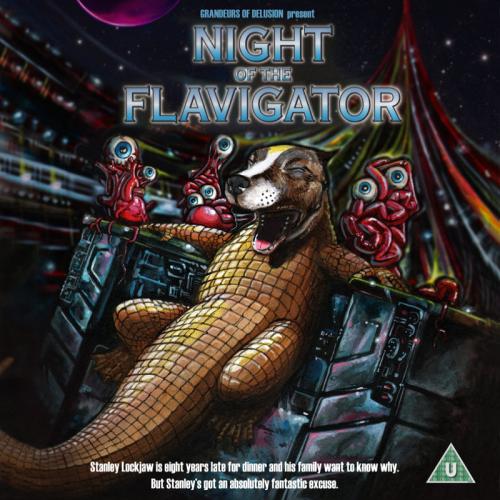 Grandeurs Of Delusion has got a follow up to their release A Stale Breath Of Fresh Ahhh.  Night Of The Flavigator is a 6 track vinyl ep.  It is available for pre-order from Nozl Shop.  It will be released June 1st, so get your pre-order on and it will be mailed 'at least a week before' June 1st.  See some info below from the press release and the related links.
NOZ005/ NAUSE004
GRANDEURS OF DELUSION – "NIGHT OF THE FLAVIGATOR"
6 TRACK VINYL EP
Who's
down with G.O.D? Sit back while the three Electro Cretins slice their
way through the Hip-Hop junkpile with inhuman precision.
G.O.D
deliver the electro-scratch record we've all been waiting for. Old and
devastatingly new styles collide over punishing and funky electronic
rhythms. Live shows have left crowds dancing all over their own lips,
as G.O.D demolish venue after venue with their jaw dropping and
explosive style.
http://www.myspace.com/djmanipulate
http://www.nozl.co.uk/index.php?act=viewNews&newsId=11